The Right Product, the Right Protocol
Our range of (q)PCR products are fully interchangeable with each other. A (q)PCR process optimized in one BIOplastics strip, tube or plate, can be simply transferred to any other.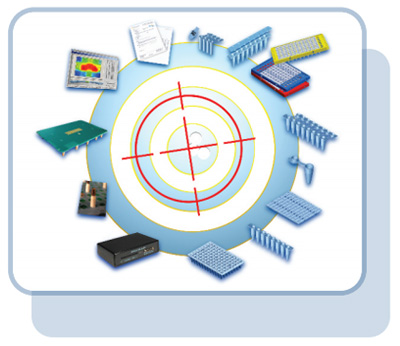 Select your preferred BIOplastics product using our (q)PCR Product Property Based Searching Tool...
Select exactly the right plastic to fit your thermal cycler by using our Cycler To Product Fit Convertor...
When switching from another plastics brand to our innovative BIOplastics products, we have made things very easy for you with our Competitor To Superior Product Convertor...
Want to Know more? Request a sample?
You can request a sample of any of our BIOplastics products by clicking the Sample button on our website.